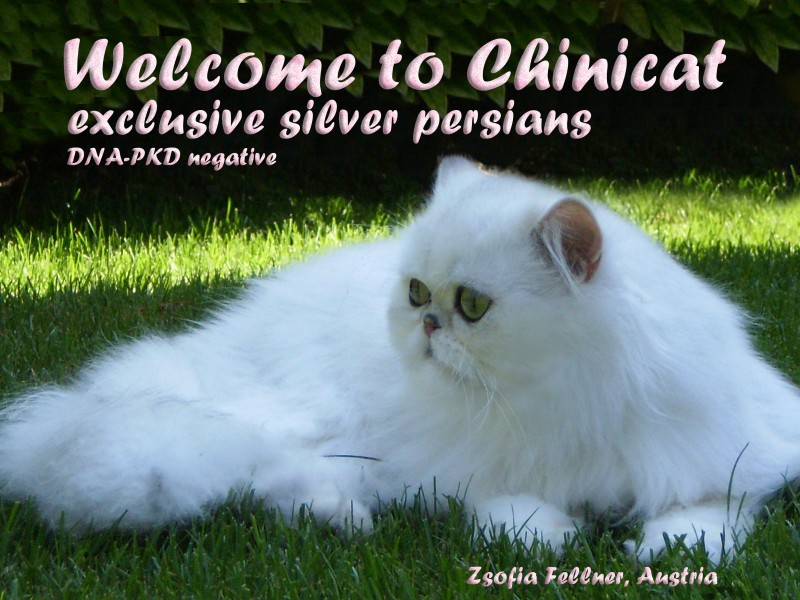 Pictured is Eucker´s Sweetpea of Chinicat - chinchilla silver female ,
who was BEST PERSIAN & EXOTIC FEMALE at 11 months !
---

---

Our cats have always been a big part of our lives and they live as pets first
because we truly love each and everyone of them !

Our cats are alowed to run free in our house. Also our boy is free as he does not spray.
We do not use cages !

We are breeding healthy cats with beautiful, sweet expressions and loving personalities.

The health of our cats is our first priority. All our cats are DNA-PKD negative.
We sell our cats to LOVING, RESPONSIBLE PEOPLE AND TO SMALL CAGELESS CATTERIES ONLY !
---