Only deposits hold/reserve a kitten for you.
All deposits are non-refundable and are taken in good faith on a kitten.
Change of minds or not paying in full for the kitten when it is ready to go will forfeit the deposit for the loss of holding the kitten for you and the work for boarding, bathing, upkeep care and any special shots or vetting for that kitten that was reserved.
Deposits will only hold a kitten for a reasonable amount of time, think about it before you commit to a kitten.
We are DNA-PKD negative cattery. Kittens are available fully vaccinated and microchiped between 3 to 4 months of age.
---
We will breed Eucker´s Sweetpea of Chinicat soon....
Visit us in December again....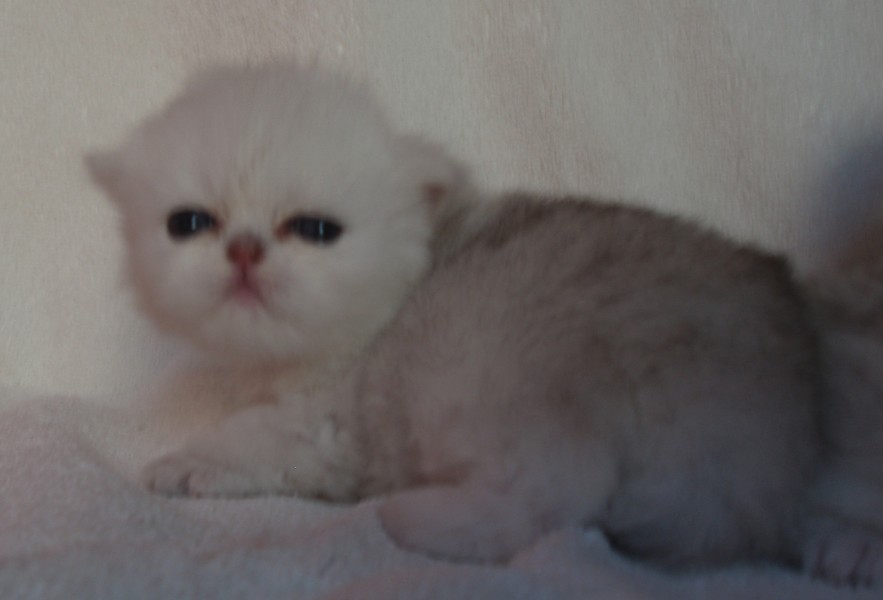 Pictured is Mimi at 2 weeks ( not available )
---